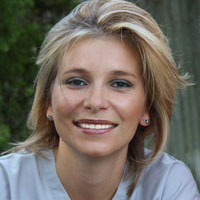 Education:
State University of New York at Buffalo
School of Dental Medicine
Buffalo, NY
Doctor of Dental Surgery, Cum Laude May 2006
Periodontic Dentistry Minor
Endodontic Dentistry Minor
Postgraduate classes: Implant dentistry, Dynamics of Bone
Brooklyn College 2000-2002
Brooklyn, NY
Major: B.S. Biology
Academic Honors:
Dean's List (2 of 4 semesters)
Work Experience:
07/2006-06/2007
General Dentist at BKV Dental, Buffalo, NY
2007/07- 2009
General Dentist Atlantic Dental, Brooklyn, NY
2009-present
General dentist at My Dentist, Brooklyn, NY
01/2014-present
General Dentist at Nassau Dental PC, Hempstead, NY
Clinical Experience
Periodontic externship, July-August 2005, Los Angeles, CA
Oral Surgery externship. June 2005, Buffalo, NY
Veterinary Dentistry, visited Dr.Hansen's (DWI) Private office specializing in veterinary dentistry 2004-present
Oral Surgery externship (April, 2005), King's County Hospital, Brooklyn, NY
Externship in oncology, Roswell Park Cancer Institute (summer 2004, 2005 part-time). Assisted with Operating Room cases.
WHAT OUR PATIENTS
HAVE
TO SAY ABOUT US:
For my no fault accident injury, it was difficult to find a dentist in my area that would take my case. When I searched for help, accident dentists group was there to help me. They found me a dentist 4 miles from my home.
When I injured my teeth at the construction site, I knew that it would be difficult to get help. When i found out about the accident dentists group, I knew I was in good hands. They helped me every step of the way. Thanks!
I was in a very bad car accident. The driver fell asleep at the wheel and T-boned me. I lost 6 of my front teeth. No fault dentists are hard to find! Without these guys, I wouldn't have been able to smile. Thank you so much.