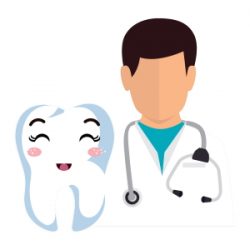 Licenses:
Licensed Dentist in the State of New York
Current CPR First Aid certification
Licensed Dentist in Guatemala
Professional Affiliations
Academy of General Dentistry (AGD)
Hispanic Dental Association (HAD)
Skills Highlights
– Dental surgical technique
Implants and Veneers
Diagnosing dental conditions
Experience treating patients of all ages
Personable and comforting to patients
Experience with electronic record systems
Knowledge of current procedural terminology coding for dental/oral health services
Professional Experience
DENTIST | GENERAL & COSMENTIC DENTISTRY | MAY 1993 TO PRESENT| 2 LOCATIONS
Evaluate patient dental health, examine x-rays, and counsel ontreatment plans in English and Spanish
Document cavities and fill them with appropriate materials
Extractions
Effectively screened and recommended candidates for oral/maxillofacial surgery
Consistently ensured the functioning and sterilization of equipment being used
Regularly plan and coordinate public dental health programs
Cosmetic Dentistry
DENTIST | NAY DENTAL | OCTOBER 2007 TO APRIL 2010
Same duties described above
Education
Doctor of Dental Surgery | May 1991 | New York University
Doctor of Dental Surgery|November1986] Universidad de San Carlos de Guatemala
Implant Course | February 11, 2012 | HIOSSEN AIC
Continuing Education
Additional Information
Bilingual: English and Spanish
Tzu Chi Foundation volunteer
WHAT OUR PATIENTS
HAVE
TO SAY ABOUT US:
For my no fault accident injury, it was difficult to find a dentist in my area that would take my case. When I searched for help, accident dentists group was there to help me. They found me a dentist 4 miles from my home.
When I injured my teeth at the construction site, I knew that it would be difficult to get help. When i found out about the accident dentists group, I knew I was in good hands. They helped me every step of the way. Thanks!
I was in a very bad car accident. The driver fell asleep at the wheel and T-boned me. I lost 6 of my front teeth. No fault dentists are hard to find! Without these guys, I wouldn't have been able to smile. Thank you so much.