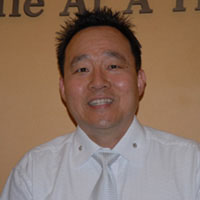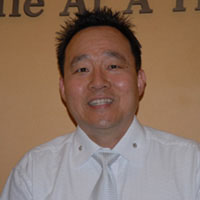 I am certified endodontist. I do all non surgical root canals treatments, including retreatments. Also I do surgical implants.
Education:
July 2013-July 2015
NYU Lutheran Medical Center, NY, NY
August 1995-September 2001
Loma Linda University School of Dentistry, Loma Linda, CA
September 1991-April 1995
Brigham Young University, Provo, UT
Work Experience:
June 2014-present
Nassau Dental PC
Hempstead, NY
February 2010-present
Dr.Steven Rasner
Bridgeton, NJ
May 2008-present
Dr.Alexander Chao
Forest Hills, NY
October 2005-present
Dr. Claudoa Lozano
White Plains, NY
November 2004-April 2005
Dr.Bernabe
Bronx, NY
September 2003-July 2004
Valley Hill Dental Group-General Dentist focusind on Endo
Modesto, CA
December 2001-August 2003
East Yosemite Dental Group
Madera, CA
Professional Affiliations:
Associate member of the AAE
Languages:
Korean, Spanish
WHAT OUR PATIENTS
HAVE
TO SAY ABOUT US:
For my no fault accident injury, it was difficult to find a dentist in my area that would take my case. When I searched for help, accident dentists group was there to help me. They found me a dentist 4 miles from my home.
When I injured my teeth at the construction site, I knew that it would be difficult to get help. When i found out about the accident dentists group, I knew I was in good hands. They helped me every step of the way. Thanks!
I was in a very bad car accident. The driver fell asleep at the wheel and T-boned me. I lost 6 of my front teeth. No fault dentists are hard to find! Without these guys, I wouldn't have been able to smile. Thank you so much.