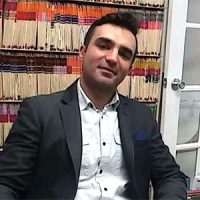 Education:
8/201.0-5/2014
New York Universuty College of. Dentistry
DDS, GPA: 3.53
09/03-06/07
St. Johns University/ Saint Vincent Catholic Medical Center
Major: Physician Assistant, Bachelor of Science Degree
Overall GPA: 3.73 PA School GPA: 4.0 Magna cum laude
Employment:
4/16-present
Nassau Dental PC Hempstead, NY
8/15-present
Advanced Dentistry Brooklyn, NY
2/15-8/15
Downtown Dental Bridgeport, CT
7/14-6/15
Woodhull Hospital Brooklyn, NY
Skills:
Restorative dentistry, molar endo, implants restorations, crowns, bridges,
removable dentures.
Languages:
Fluent Russian, Basic Spanish.
WHAT OUR PATIENTS
HAVE
TO SAY ABOUT US:
For my no fault accident injury, it was difficult to find a dentist in my area that would take my case. When I searched for help, accident dentists group was there to help me. They found me a dentist 4 miles from my home.
When I injured my teeth at the construction site, I knew that it would be difficult to get help. When i found out about the accident dentists group, I knew I was in good hands. They helped me every step of the way. Thanks!
I was in a very bad car accident. The driver fell asleep at the wheel and T-boned me. I lost 6 of my front teeth. No fault dentists are hard to find! Without these guys, I wouldn't have been able to smile. Thank you so much.