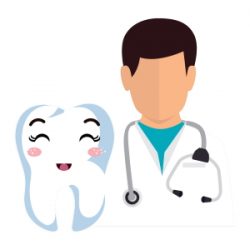 Education:
General Practice Residency (2019)
James M. Rozanski Mohawk Valley Health System – Utica, NY
Case Western Reserve University (2018) School of Dental Medicine - Cleveland, OH
Arizona State University, Glendale, AZ (2012)
Bachelor of Science: Life Science – Graduated Summa Cum Laude GPA: 3.84
Glendale Community College, Glendale, AZ (Credit hours: 4) / Phoenix, AZ (Credit hours: 14) (2009)
Washington High, Phoenix, AZ (2008) Graduated top 7% of class, National Honor Society
Experience:
The Free Medical Clinic of Greater Cleveland 03/2016 to 05/2018
Volunteered at the free clinic preforming injections and simple extractions
Provided and managed direct patient care, including examinations, diagnoses, and restorative procedures for a diverse patients population
Diagnosed patients' dental conditions and educated patients on oral health as well as perform oral treatments
CWRU – Lunch and Learns 10/2014 to 04/2018
Attended various meeting and listen to many guest speakers throughout the first three years of dental school
19th Ave Dental Care - Phoenix, Arizona 02/2014 to 07/2018
Volunteer at a private practice during my school breaks including spring, summer and winter holidays
Coordinated patients admission, take medical history, chart, x-rays and give oral health instructions
Worked closely with the healthcare team to assess treatment options and effective execute treatment plans in accordance with best practices
Care Alliance Health Center 03/2018
Worked side by side with doctors to provide dental care to under privileged patients
Work included head and neck cancer screenings, restorative work, prosthodontics, prophy's and OHI
Give Kids a Smile 02/2014 to 05/2018
Participated at a school event to examine elementary school children oral health and educated them on the importance of brushing and flossing every day
VOLUNTEERING:
Utica New York 2018 Boilermaker 15k run – Medical Staff
Special Olympics-Special Smiles Bocce Tournament: Featured in NYSDA Newsletter October 2018, Provided free dental exams and education to athletes.
Out of the Darkness Walk- Raised awareness for suicide prevention in Central New York Kids and Family Paint
Event at St. Luke's Home- Setting up, Cleaning and participating in Paint event
WHAT OUR PATIENTS
HAVE
TO SAY ABOUT US:
For my no fault accident injury, it was difficult to find a dentist in my area that would take my case. When I searched for help, accident dentists group was there to help me. They found me a dentist 4 miles from my home.
When I injured my teeth at the construction site, I knew that it would be difficult to get help. When i found out about the accident dentists group, I knew I was in good hands. They helped me every step of the way. Thanks!
I was in a very bad car accident. The driver fell asleep at the wheel and T-boned me. I lost 6 of my front teeth. No fault dentists are hard to find! Without these guys, I wouldn't have been able to smile. Thank you so much.